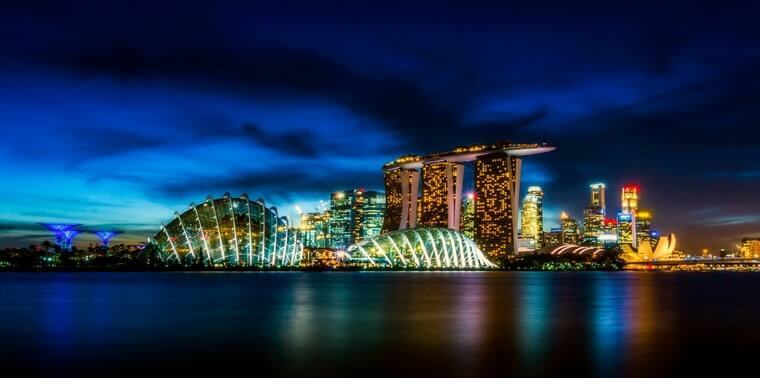 Why Singapore is a Place of Choice for Investors?
Singapore, as a nation, has surely and consistently evolved from a swampy, unattractive and dormant state to one vibrant and dependable nation that boasts of a healthy economic system in the world. Fifty-five years after independence from Britain, Singapore has emerged as a country with the highest foreign currency reserve, a robust education system, a dependable health care system and is on its way to becoming Asia's (and possibly the world's) leading financial center. Singapore company registration is smooth, with no obstacles for starters.
So what makes Singapore's systems tick? Why has it risen meteorically to the world stage where big nations have played for centuries? Why is it attracting foreign investments on a daily basis?
Strategic Position
Singapore's location at the center of Southeast Asia makes it accessible to a population of 2.8 billion people. It only takes one a few hours flights to access this market from Singapore. This is a great market that no investor can afford to ignore. The country now boasts of the world's busiest port that has been rated as the Premier International Maritime Center.
Business Environment
Singapore's business environment is business friendly that attracts huge foreign investments and world-leading entrepreneurs. The government has legislated businesses conducive laws that range from ease of company incorporation to government support in turning your ideas into profitable business.
Enabling Tax System
Singapore's personal and corporate taxes are low compared to other countries. The personal tax rate is well tiered to range from 0% to 20% if your income is above $320,000. The corporate tax regime is equally friendly with rates capped 17% if the company's profits are above $300,000 while maintaining a rate of 9% if the company's profits are lower than $300,000. Once the income is taxed, the dividends are paid out tax-free.
Detailed Policy on Protection of Intellectual Property
Singapore provides a one-stop shop for the protection of Intellectual Property and most businesses come here to manage their Intellectual Property Assets. The country has been ranked tops in Asia by WEF (World Economic Forum), PERC (Political Economic Risk Consultancy), and the IMD (Institute for Management Development). Their copyright laws are strict and provide a strong deterrence to copyright infringement.
Political Goodwill
Singapore's government is not only stable but also very organized. It enacts business-friendly laws and adopts a sober business-centered approach whose main goal is to highly industrialize the country.
Excellent Labor Force
This country's labor force is well developed, productive, attractive and world-class. Its knowledge-based economy requires a highly educated and professional workforce to succeed in driving the business economy. The workforce is both cosmopolitan and international, attracting the best brains across the globe, who bring along with them the best techniques and working culture. Singapore's labor force has been ranked as the best in the world.
The high quality of life
The quality of life in Singapore is high, attracting people from all over the world. The country has good transport systems, excellent health care, quality education system, a secure environment, and quick access to other countries. With good business support, entrepreneurs from across the globe prefer this country to other nations in Southeast Asia.
Singapore's business environment is attractive, bringing in entrepreneurs from across the world. With easy Singapore company registration process, supportive government, strong work ethos, friendly culture, and its centralized location, Singapore remains a hub of business and a place of choice for investors.