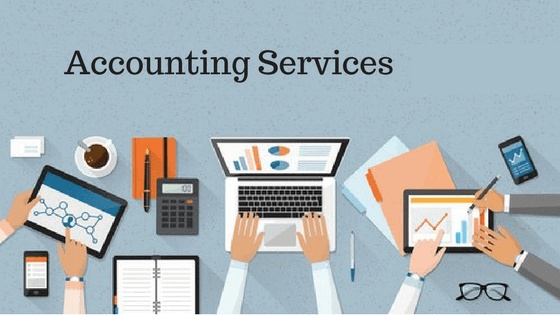 For new or existing business, accounting services to produce profit and loss, balance sheet is a must under the Income tax acts, as all company are required to file tax return . Accounting service assists in tracking business, liabilities and assets, expenses and incomes. So, they enable you to make smart and informed business decisions.
What do you get out of it?
Chart of accounts, recording transactions, general ledger listing, cash flow preparations, quarterly, monthly, weekly, daily reporting, financial statements preparation and bank reconciliations and much more!
To know about the financial health of the enterprise is essential for every business owner. They can do so by regularly updating their books of accounts. The task is a part of the compliance responsibilities. Outsourcing it to one of the expert accounting services is a safe choice for small businesses.
Who is a good bookkeeper?
The following points must be exhibited by good accounting firms:
Knowledgeable and accredited in many proficiency like auditing and accounting
Multiple positive reviews from past projects
Transparency in prices and policies with no history of fraud
Professional software expertise
In Singapore, accounting services are popular with SME owners. These individuals are multitasking to make the ends meet and sparing time for maintaining the books of account for their own business is not always possible for them. In situations like these, lots of professional accounting firms deliver accounting services and come to rescue these Small to Medium Enterprises (SMEs).
The other side of the picture includes those individuals who own big businesses and can easily afford to set up their departments but still outsource the accounting services to reputable firms in Singapore.
They opt for a specialist Singapore accounting service because sometimes it's cheaper and you can employ a few persons.
Whatever the case, these firms offering services in specialized accounting do their task accurately and efficiently. If they weren't good they would have been kicked out of the market a long time ago by the fierce competition.
The team of accountants appointed by these service providers would ensure that the services provided are to the point, customized, and best in class. All the activities related to accounting in Singapore need to be compliant with the regulatory framework of the governing bodies.
There are a lot of benefits of outsourcing accounting services. A few of them are:
Any business can choose to appoint offline or online Singapore accounting services.
By outsourcing the task, a business owner can save an ample amount of time that would otherwise go in sorting through the files to find invoices and getting the financial statements ready.
By outsourcing the service, salaries of the staff, contribution to the central provident fund, matters related to human resource issues and absentees of the employees will be eliminated!
Outsourcing gets you services of competent Accountants:
Surely, you realize that the process of hiring and firing employees or dealing with their resignations is a painful task. The process brings about a headache to employers, and likely to take a long time (sometimes even months) before you could find a suitable candidate for the vacant position. If someone leaves your firm, you will suffer from the interruption of work and workflow.
Prices for professional accounting services in Singapore may vary from as low as $80 per month to as much as $600 per month depending on the size and complexity of services required.
Singapore offers many companies for outsourcing accounting services. Multiple reputable companies are available to offer unprecedented services to SMEs and MNCs.
They are skilled and experienced in meeting the standard requirements in compliance with the Singapore accounting standards. These standards are laid down by ACRA (Accounting and Corporate Regulatory Authority).
These companies also offer a complete 360-degree accounting view by using a multi-perspective approach. They are known for adding value to the business by providing what is needed. They are known for their comprehensive range of services, from bookkeeping and payroll to start-up and corporate finance. They enable clients to focus on their business while a accounting service provider attends to their legal requirements needs like services in accounting, audit, government regulations compliance, tax filing and valuation of the company. They also decrease hassle by providing corporate advisory and corporate secretarial services.
So if you want to be worry-free, start using an Accounting service in Singapore whether you are an SME or an MNC.