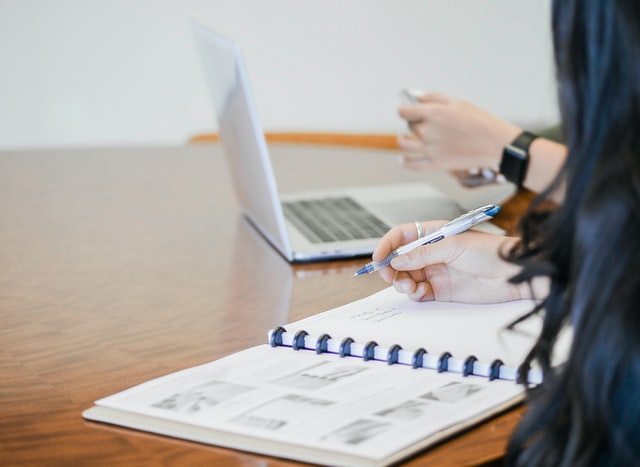 Singapore is one of the World's fastest-growing economies, with a strategic location in the heart of Southeast Asia. Therefore, company registration in Singapore is fast, easy, and free from excessive requirements. As a result, for many years, Singapore is successfully keeping its top position as the best country in the world to do business.
According to a survey issued by the World Bank, Singapore is ranked second in the World for ease of doing business. As a result, Singapore is ranked as the most business-friendly country in the survey. Many economic achievements have resulted from half a century of political stability, which has enabled the country to develop a business environment and economic foundations. In addition, the country's stable position has provided it with the opportunity to improve things like labor laws, legislation, and infrastructure, garnering several accolades and incorporating businesses through the years.
To entice foreigners, tax legislation, local labor laws, and other factors have been established so that doing business abroad may give you benefits that are higher than those available in your present country.
We will assist you in understanding the requirements, methods, and benefits of forming a private limited company in Singapore. Foreigners can employ company registration services in Singapore to ensure a smooth and efficient process. Due to the unfamiliarity of Singaporean incorporation rules, it is also recommended that locals utilize company registration.
Initial Requirements for Singapore Company Registration:
Below are the requirements for the incorporation of a private limited company in Singapore.
Several Shares: The number of the shareholder must be between the range of one to fifty. Shareholders might be either individuals or businesses. Foreign ownership of 100 percent of the company is permitted.
Share Capital: To incorporate a company in Singapore, the minimum requirement of paid-up capital is s$1. That can be increased at any time by injecting fresh capital.
Directors: The Corporation needs a corporate director. The director might be a Singaporean or a foreigner. However, there must be one director, at least, who is a Singaporean resident. A Singaporean resident might be a Singaporean national or someone with permission to work and live in Singapore.
Company Secretary: In six months of incorporation, every company is required to appoint a company secretary. The secretary must be a human and resident of Singapore.
Registered Address: Incorporation must provide a local address that will be considered a company office, and the entire document will be placed there.
Company Name: Before applying for incorporation company name should be approved.
The Registration Procedure:
It is mandatory for foreigners and highly recommended for locals to hire company registration consultant. The procedure is online and consistent. All the documents and procedures will be performed by the provider of registration services. The name approval, document preparation payment of government fee is the starting point.
The online system will handle all aspects of your company's creation, including data entry, communication, electronic signatures, document exchange, and so forth, and will be performed by company registration consultant. This eliminates time spent in shipping paper papers and information lost in continuously sending emails. To know about signs of progress, you may ask questions to the registration services Provider team members or check online. Furthermore, the system will keep you updated on the progress at each stage; you can check in from anywhere to examine the current status of your active tasks or access any documents.
Benefits of Registering a Company in Singapore
With a lot of ease in the registration process, you may enjoy many other benefits of incorporating a business in Singapore.
Enjoy Country Reputation for Your Establishment:
For many years Singapore is a top-ranked business hub. Individual businesses can also enjoy a good reputation in the country. The country's reputation can add value to your business. You will be a trusted business owner in the World. Dealing with your clients will be easy due to a high level of trust because of the country's reputation.
Competent Tax Rate:
Singapore corporate tax is seventeen percent, which is very lower than other countries like the United Kingdom, Australia, and India. The lower tax rate is ideal for any corporate. That is one of the most important reasons for business owners to set up business in Singapore.
Easy Access to Corporate Finance:
The banks of Singapore are not imposing difficult restrictions on the issue of the loan. The Singaporean banks are very friendly to new incorporations. They offer a different kind of loan that can ensure your success. Other than a bank, many financial institutions can provide easy loans on every condition. The main requirement of banks and financial institutions is a financial audit report and projection of the future.
Access to Financial Service Companies:
Several financial service companies can assist in getting a loan. They are very professional and always ready to help get easy loans. In addition, the financial services audit report will assist you in getting a loan easily.
Skilled Labor:
The Singapore government is very keen to train its workforce to assist companies in providing highly skilled labor. Several institutes are offering technical training. The government also attracts skilled labor from all over the World to boost their economy.
Quick Excess to the World:
In the center of Asia, Singapore, strategically located at the crossroads of east-west trade lines, offers fast-growing markets such as China, India, and Southeast Asia, all within a seven-hour flying radius.
Flexible Immigration Policies:
Singapore's open and easy immigration policy for business owners makes it easier for foreign nationals to relocate and start enterprises. If you wish to migrate to Singapore to operate your firm or recruit foreign specialists, the government has anticipated your needs and created Singapore work visa regulations that meet your demands. In addition, Singapore has a flexible immigration policy to allow value-adding individuals to settle permanently, making it simpler for international professionals to get Singapore Permanent Residence (PR) status.
Foreigners who want to form a company in Singapore can now find a lot of freedom in the immigration process.