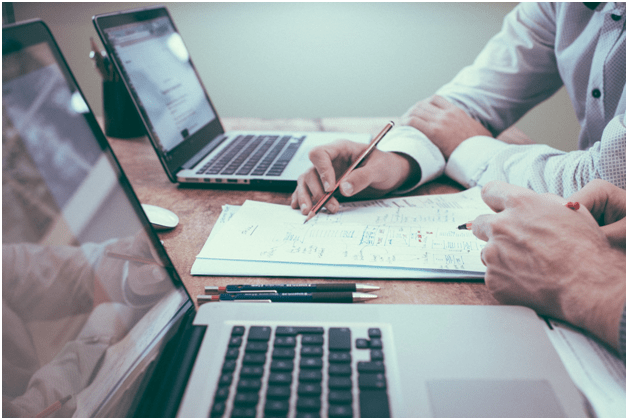 Are you a small business owner?
You may probably experience difficulty in dealing with hectic business operations. One of the toughest jobs is running a business, which eats up all your emotional feeling and physical strength. In addition to managing the business effectively, small business owners have to do multiple tasks due to a shortage of resources. Dividing energy into multiple tasks may hurt business core activity.
One of the obligatory and nonproductive jobs is dealing with the tax and accounting services of a business. There are a variety of strategies for dealing with non-core activity. However, the one chosen must be the most helpful to the firm. Bigger corporations employ their accountant or team of accountants to perform accounting services because of the complexity and magnitude of their operations. On the other hand, small businesses may not pay a permanent accountant and prefer to outsource their accounting and financial functions.
Outsourcing accounting activities has grown in popularity in Singapore, as most organizations appreciate the numerous benefits of this option, particularly when performing internal audits.
Outsourcing accounting processes is one of the simplest decisions a business owner can make. But, apart from avoiding the headaches that come with bookkeeping, there are numerous other advantages to do so. Let's look at a couple of them:
You need segregation of duties:
Internal control implementation is the most significant role. Without implementing a control system, a company will not be able to exist in the long run. For example, suppose you have a single accountant who handles all financial matters. There's a significant chance of fraud and mistakes. This practice may only be carried out for a limited time; however, in the long term, your company will collapse. There's a good possibility you have a lot of faith in your employee, but trust doesn't always work out, and you end up with a large financial loss.
Segregation of tasks is the best way to avoid these types of mistakes and scams. It indicates that another should double-check the work of one person to ensure accuracy. The greatest method to secure your small business is to outsource accounting services. In this way, your business will be more secure due to two factors. First, the outsourcing firm has enough staff to segregate tasks and apply internal control. Secondly outsourcing firm has limited access to your business and difficult to commit fraud deliberately.
Specialist Knowledge:
Accountants and finance managers need specialized expertise. Because the financial function as a whole is so large, it necessitates a wide range of skills that are hard to find in a single individual. The majority of business owners have recognized the necessity for accounting specialists with substantial expertise and education. Even with competent accounting audit software, there are flaws that only an expert who has dealt with similar issues can spot. The outsourcing companies employ competent specialists with experience in accounting, taxation, finance, and auditing. They are experts in tax and accounting, and as accounting firms and experts hire, specialists are gathered at one location. They are highly qualified professionals who keep them up to date on any changes to the rules or tax regulations.
Cost Saving:
The greatest method to reduce your operational costs is to outsource your accounting services. Hiring an accountant as a full-time employee is substantially more expensive than outsourcing accounting bookkeeping service. The company must carry a significant financial burden on behalf of its accountant. Whether it's expenditures for hiring, training, supervision, benefits, payroll taxes, or turnover, in-house employees' hourly total compensation is substantially more than an external hourly wage.
Reduced Fraud:
According to the Association of Certified Fraud Examiners' data, privately-held small firms are the most frequent victims of fraud, with a staggering fraud amount. This is because most small businesses do not employ controllers who might examine the control procedure that indicates unusual behavior in transactional and billing data. The main benefit of outsourcing  bookkeeping services is fraud protection. External employees are not easily able to commit fraud due to a lack of direct access.
Focus on Core Business:
Small enterprises are generally run by their proprietors, who may also perform the majority of the tasks. As a result, accounting and taxation are a big frustration for them. In addition, at an early stage, businesses may not be able to afford an in-house accountant. As a result, bookkeeping services consume a significant portion of owners' time that may be better spent maximizing sales or dealing with other critical issues.
Accounting services and any other function that diverts employees and resources away from making money should be outsourced. As a result, outsourcing services allow management to focus on parts of the business that generate sales, service, and, ultimately, profitability.
Control compliance:
Tax and audit compliance are inescapable, and failure to comply can result in hefty fines or eventual closure. Chartered accountant firms operating under national legislation assess tax and audit compliance. These companies express their opinions to the best of their abilities. However, this service must be provided by a third-party auditor.
Internal audits, internal controls, and operation controls are not the same as regular audits in that they assure compliance. Compliance assures that the transaction was completed correctly. In addition, the accuracy of data assures that action may be performed.
Time-Saving:
Internal audits can take a long time, especially for a business owner. Even if the individual has received training in that field, much of their time is spent dealing with accounting rather than other processes that require their significant contributions. Business management, inventive ideas, and planning on acquiring clients and market the brand might all be done with this time. Time is freed up for these operations by outsourcing in-house accounting. When the company and its employees work together toward a single objective, there is also the prospect of expanding the business. The company's objectives can be contrasted against the choices offered by the accountants. If each expert is dedicated to completing their given job, cost-cutting and profit-maximizing opportunities will emerge. As a result, there may be a means to grow the company and develop a more successful brand.