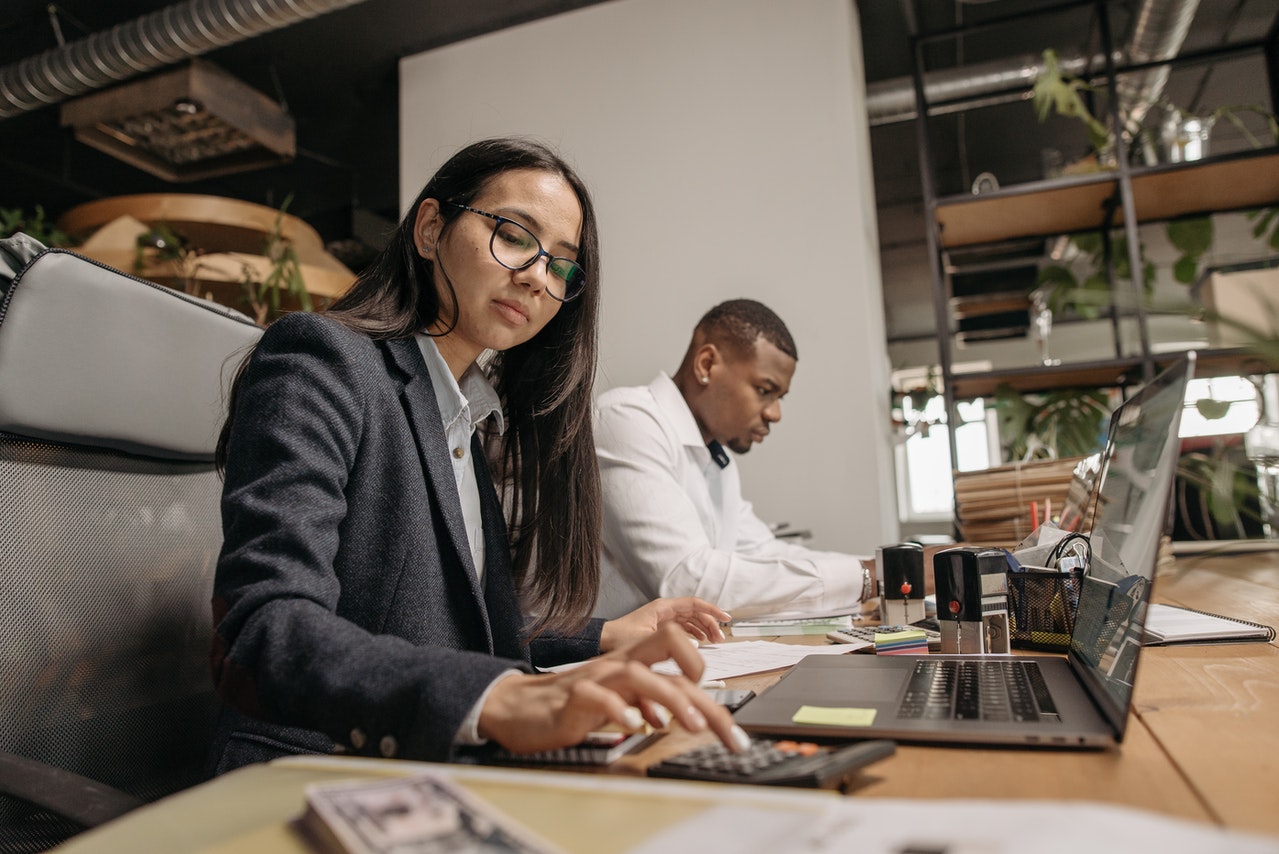 As soon as the business setup process begins, the business owner will quickly realize how critical it is to maintain accurate and up-to-date accounting records. However, it is also crucial to realize that paying a professional accountant at the beginning of a business or a trim level is not feasible for most businesses. Having a skilled accounting specialist on your team will be even more critical when your company's financial statements, bank account operations, financial data analysis, and outgoing invoice preparation are all the top priorities.
Despite the widely held assumption that accounting and bookkeeping should be conducted within the organization, business owners have concluded that handling all activities in-house is not the most efficient approach to generate cost savings and productivity increases.
Concentrating on productive activities such as marketing, sales, and efficient manufacturing rather than spending time on administrative tasks such as day-to-day accounting entries, bill payment, and tax preparation.
So, if you have a small business and thinking about outsourcing accounting Singapore function, here are the top reasons to do so:
Getting Benefits of Advanced Technology:
Bookkeeping and accounting have undergone a technological revolution in recent years. Accounting businesses are experts in their field and use the most up-to-date technologies to provide their clients with the most satisfactory possible service. Firms utilize an industry-leading technology stack that offers benefits such as safe cloud storage and audit Singapore-ready data.
Accessing your data is as simple as using an internet browser or a mobile phone if your computer malfunctions or fails to restore it. You can be sure that your data will be secure and sound on the cloud. Rather than being stored on your computer's hard drive, your accounting records are kept on distant servers offsite when you utilize a cloud accounting solution. Finally, new apps are minimizing human error by automating countless tedious chores.
A Team of Experts Does The Task:
There is no doubt that having a team of experienced accountants working on your books is much more preferable to having a single in-house accountant. Having limited in-house staff will not give the attention it deserves, whether done by part-time staff or a full-time employee. One person can't identify all of the loopholes and exemptions in the law. An entire team of outsource accounting Singapore working together to double-check each other ensures that all of the correct information is being uncovered and all records are ready by outsourcing your accounting functions.
Automation Technologies:
The professional outsource firms utilize accounting automation software. Which is otherwise not affordable for small businesses to include in their operations? This automation software minimizes the danger of failure. Automated accounting reduces human error by removing the need for human intervention. Automated software also provides real-time reports for accountants. They aid in identifying and resolving potential issues at an early stage. Third, due to modern software's internal solid control measure, internal fraud is less likely to occur.
Tax and Audit-ready Financials:
Independent accounting firms generate financial statements for businesses, tax authorities, and financial institutions, all benefit from outsourced professionals. Your financial information prepared by a third party is far more trustworthy than if it were designed in-house by your accountant. Audits in Singapore are more likely to catch errors in outsourced records and financial statements than in in-house records and financial statements.
Scalability Options:
Having a well-trained and well-equipped workforce to assist you in attaining your objectives is critical. Because of the abundance of available resources, the accounting service providers can scale your services at any time without experiencing any lag. Your firm might grow or shrink in the blink of an eye if you outsource your bookkeeping.
Whatever your long-term company objectives, making and keeping more money may help you reach them. Outsourcing provides you with a lot of alternatives and independence. But in-house bookkeepers can't offer the same level of flexibility as outsourcing. Whatever your long-term company objectives, making and keeping more money may help you reach them. Short version: Outsourcing offers many possibilities and freedoms.
Focused & Better Guidance:
By utilizing the outsourced accounting Singapore team, you'll be able to focus more of your time on developing your business rather than maintaining internal compliance procedures. The management team can focus on growing the business and retaining existing customers. At the same time, the offshore crew helps you efficiently keep your "client books." In addition to managing your bookkeeping, the outsourced pros will also assist in several accounting-related topics. You should pay attention to their suggestions if you want to see your business succeed.
Achieving Error-free Results:
You are more willing to tolerate particular margin mistakes in the early stages of your new in-house bookkeeper's employment. This adjustment period can be avoided if a third party handles your bookkeeping. Additionally, outsourcing accounting and bookkeeping services allows for greater efficiency from the start. Maintaining peak performance is therefore considerably simpler.
Save Cost and Time:
Hiring an accounting service may be a wise investment because it can save you time and money. The Singapore accounting firms commonly cite this as one of the primary motivations for businesses to encourage outsourcing their activities. Outsourcing services can help you increase your profit margins without affecting the quality of your work because they are inexpensive. Because all of your tasks will be completed ahead of schedule, you won't have to worry about meeting deadlines.
Better Business Decisions Faster:
Accounting organizations that outsource their work employ a team of highly qualified and experienced bookkeepers and accountants. Thanks to its fantastic ability to deliver knowledgeable and exact financial decisions, your business can achieve even greater success.
They are a priceless asset to your company. You will make better business decisions in less time and effort by collaborating with seasoned specialists who provide more reliable information.
It is possible to access an entire team of bookkeeping professionals when you use an outsourced accounting firm rather than just one person. They have access to a computerized system that works under professional supervision and is constantly being monitored for further efficiency and transparency.