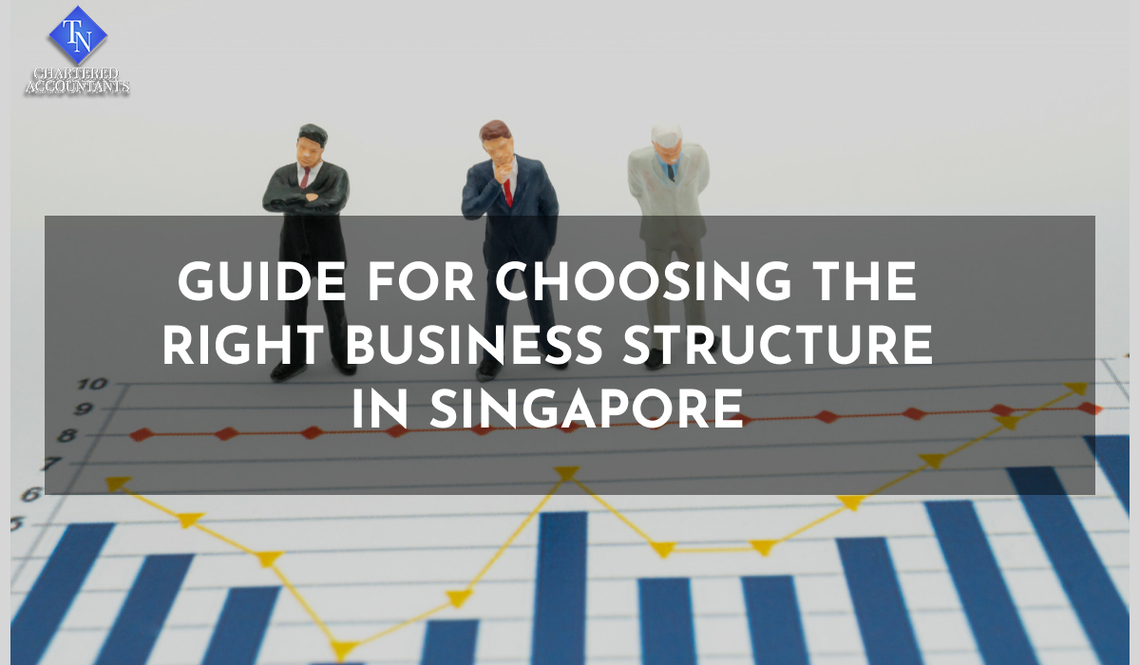 Due to its thriving economy, Singapore is quickly becoming a sought-after location for future businesses and investments. The great and quick ascent of Singapore as a corporate centre in Southeast Asia can be credited to its capacity to draw in foreign ventures and cultivate the development of local organizations, driving them toward productivity. Singapore's welcoming policies, which make it easier for new businesses to register, contribute to the country's reputation as an investment hotspot.
The company registration process in Singapore is significantly simpler and more streamlined than in many other developed nations worldwide. Its widespread popularity as an ideal location for international investments is a result of this. After a business is registered in Singapore, operations can begin promptly and without any unnecessary delays. Singapore is proud of the efficiency of the local economy.
In addition to its favourable policies, the nation can create an environment that encourages business expansion and attracts foreign entrepreneurs, contributing to its economic success. Singapore has become a magnet for businesses looking for opportunities in Asia by continuously improving its infrastructure, cultivating a skilled workforce, and providing a supportive ecosystem for both established businesses and startups.
At TNPL, we comprehend that picking the right business structure to register a business in Singapore is an urgent choice that can influence the achievement and development of your business. We're here to help you navigate the process and make an educated decision.
Building Success in Singapore: A Comprehensive Guide to Selecting the Perfect Business Structure
We have broad involvement with helping business visionaries and organizations in Singapore, and we're focused on giving customized arrangements that meet your particular necessities. Whether you're a startup, an independent venture, or an established organization, choosing the right business structure is fundamental for lawful consistency, tax improvement, and functional effectiveness.
Here is an extensive manual to assist you with exploring the different business structures accessible in Singapore and picking the one that best suits your objectives:
Sole Proprietorship:
Ideal for individuals looking for a simple and cost-effective setup.
The company is completely under your control.
Suitable for small-scale businesses with low risks and limited liability.
Partnership:
Perfect for businesses with two or more partners.
Shared responsibilities, resources, and decision-making.
Flexibility in profit distribution and tax benefits.
Private Limited Company (Pte. Ltd.): 
Offers limited liability protection, separating personal and business assets.
Enables fundraising through the issuance of shares.
A preferred structure for medium to large-scale businesses.
Limited Liability Partnership (LLP):
Combines the advantages of a private limited company and a partnership.
Partners have limited liability while maintaining flexibility in management.
Well-suited for professional services firms, such as law or accounting practices.
Subsidiary Company:
Suitable for foreign companies expanding their presence in Singapore.
Separates the liability of the subsidiary from its parent company.
Can access tax incentives and benefit from the country's business-friendly policies.
Branch Office:
Enables businesses from other countries to establish a presence in Singapore.
Operates as an extension of the parent company.
No separate legal entity and the parent company holds liability.
When choosing a business structure, consider factors such as your business goals, nature of operations, liability concerns, and future expansion plans. It's essential to seek professional advice from experts like TNPL Singapore to understand the legal and tax implications of each structure.
At TNPL Singapore, our dedicated team will assist you throughout the process, from entity registration to compliance requirements, ensuring a smooth and hassle-free experience. We are committed to providing you with personalized support, allowing you to focus on growing your business.
Choose the Perfect Package for Your Business Needs
We'd like to introduce our Company Registration Service, which is now available for a discounted package price of SGD 380, which includes all applicable government fees. Take advantage of this limited-time offer and quickly begin the process of setting up a company in Singapore.
Our administration incorporates a far-reaching scope of highlights intended to work on the enlistment interaction and guarantee consistency with the fundamental guidelines.
Here's what you'll get with each package:
Special Package Price – SGD 380:
The Company's Memorandum and Articles of Association
ACRA Company Business Profile
Notice of Incorporation
First Director's Resolutions
Bank Account Opening Assistance
Package (A) Value Package – SGD 750:
12 months of Company Secretary services
12 months of Company Registered Address
The Company's Memorandum and Articles of Association
ACRA Company Business Profile
E-Notice of Incorporation
First Director's Resolutions
Bank Account Opening Assistance 
Package (B) Enhanced Package – SGD 920:
18 months of AGM Filing
18 months of Company Secretary services
18 months of Company Registered Address
Annual Return Filing to ACRA for First Accounting Year
The Company's Memorandum and Articles of Association
ACRA Company Business Profile
E-Notice of Incorporation
First Director's Resolutions
Bank Account Opening Assistance
With our expertise and attention to detail, we'll guide you through the entire registration process, ensuring that all necessary documents are prepared accurately and submitted on time. Our goal is to make the registration process seamless, allowing you to focus on what matters most – building your business.
Take advantage of these competitive prices and let us handle the complexities of company registration for you. Contact us today to get started and turn your entrepreneurial dreams into a reality.