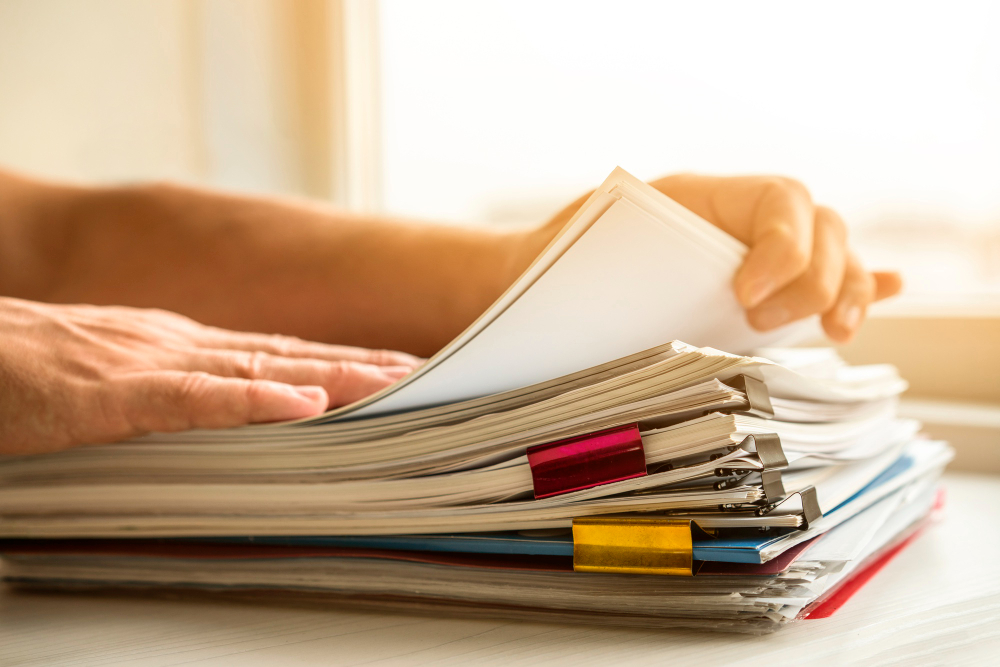 Singapore has recently become the top choice for establishing a business. People from around the world are coming and settling here to avail themselves of business opportunities, mainly because of the tremendous business benefits it offers in the long run. Besides this, you can also avail yourself of the tax benefits and relaxations introduced by the Singapore government.
If you plan for company registration in Singapore, you must follow a proper business registration procedure. This will involve providing the required documents and the relevant details.
This article will explain all the details of business registration Singapore, documents requirements, and the procedure.
Documents needed to register business Singapore.
The business or company registration process here in Singapore is managed and regulated by the Accounting, and Corporate Regulatory Authority, commonly referred to as ACRA. It requires you to provide the following details when opting for the registration;
The name of the company
Registered address
Information about the directors
Information of shareholders
Brief description of the purpose
The company's constitution
Things to consider beforehand
Here are some important things you need to comply with beforehand to ensure a smooth registration process.
The business name
A registered business address
Business structure
Selecting a business name
The first important thing you need to work on is the name of your business. Don't know how to choose a good one? Here are some of the suggestions you can follow.
Always opt for a unique business name and ensure that any other business does not already use it. For this, you can search online on any platform like Google. If your proposed name is similar to someone else, leave that option.
Read the basic guidelines issued by ACRA for selecting the business name. You can avail yourself of the search function that is available on the BizFile+ website.
Once you fill in the application form on ACRA'S website, your application will be processed to check that no undeniable or prohibited works are used. If the name you have selected is against any of the protocols of ACRA, it will be rejected.
Selecting a business address
The next thing that you need to work on is the business address. Your business address will be where you will be carrying out your business activities.
However, there is also an edge in this in case you are running a small-scale business. In this case, you can also use your home address as your business address. Yes, you read it right. The Home Office Scheme allows you to do so.
However, the following business is not allowed to use their home address as their business address;
Trading businesses
Shops and retailers
Catering services
Employment organizations and agencies
Dancing or music schools
Selecting a business structure
The last thing on the list comes to the structure of your business. In this, you need to provide the details of whether you will run the whole business on your own or in partnership with someone else.
In case you are running your business in partnership, you need to file the registration in accordance with that.
The basic types of business structures commonly used are;
Sole Proprietorship
Partnership
Limited Partnership (LP)
Limited Liability Partnership (LLP)
Local Company
How long will the registration process take?
The duration of the registration process mainly depends on your documents. If your documents are fine and ACRA finds no issue in them, then your company will be incorporated in a maximum of one to three working days. However, the process can be delayed if ACRA finds any issues or objections.
The two main steps that are crucial in the process of company formation are;
Reserving the name of the company
Registering the company
Reserving the name of the company
As already mentioned that the name selection should be done wisely and make sure that it follows all the guidelines that ACRA sets. Make sure that your name is unique and not identical to similar to another company. Once you apply for the name reservation, you can check the status of the application within one day. It will let you know whether your company name is approved or not. If you are lucky enough to get the name approved, you can reserve it for 60 days.
Registering the company
To new company registration in Singapore, you need to make sure that the first step, name approval, is done. Once ACRA has approved the name, things will be quite easy to manage for you. For this step, you need to get all your documents ready and signed by the authorities, and then ACRA will register your company in less than 24 hours.
Some important tips to consider
Here are some tips that can benefit your business registration process in Singapore.
Company Name
When it comes to the selection of company name, make sure it is not;
Duplicated or similar to another company
Reserved already by someone else
To avoid complications in the name approval process, it is advisable to keep at least 3 to 4 names on your list. So, if one gets rejected, you can immediately go with the rest without wasting time.
Directors
When it comes to the nomination and election of directors, choosing individuals 18 years of age or above is important. Besides this, you also need to have at least one resident director who is a national citizenship holder of the country.
Company secretory
Once you decide to establish your company or business, appoint a company secretary as well. He should be a competent individual as he will be the one managing all the paperwork and documentation process.
Share capital or paid-up capital.
Your company's paid-up capital at the registration time needs to be about S$1. Once the registration process has been completed, you can increase it according to the needs of your business.
Physical address
Always decide on the address of the company beforehand. Your company address needs to be registered and approved by ACRA.
Insurance
Insurance can play a big role in benefitting your company in the long run. Think about it and decide on it as early as possible. Consult with some experts about the type o insurance your company needs, and go for it. Believe it or not, it will give you all the peace and mental satisfaction.