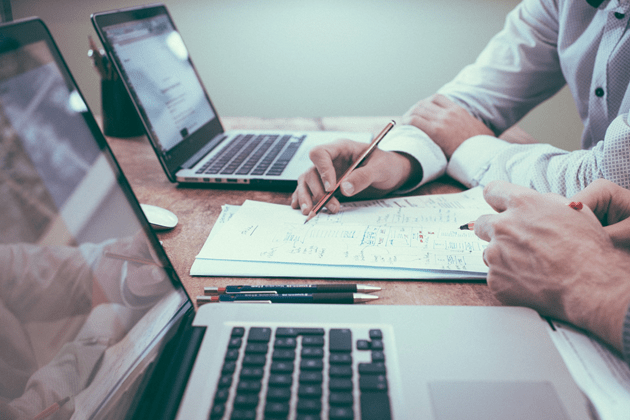 Keeping your bookkeeping tasks in-house might end up being taxing on your workers. Many notable benefits come with outsourcing your accounting bookkeeping services in Singapore.
Bookkeeping is extremely essential to all businesses. It helps to track your sales, inventory, purchase orders, employment data, employee records and more. By outsourcing it, this will help to eliminate the need of having internal accounting functions in your business. Helping you to save costs related to allocating your workforce to account for your salaries, benefits, payroll taxes, recruitment and training.
By outsourcing these services, you will reap the benefits of increased flexibility in determining the workload for different business structures and cycles. Your workforce will be able to better prioritize their time on other areas of the business to help provide a better quality of services to your clients, leading to an overall increase in profitability of your business.
As a company that is equipped with many years of providing bookkeeping and accounting services, we are experts in this field. By outsourcing these services, there will be a minimized risk of reporting errors in your books. With a trustable and reliable partner, you will be able to develop your business faster and create a more sustainable growth in the long run.
With a professional provider dealing with all your bookkeeping needs, you will be able to enjoy greater accounting efficiency. With higher effectiveness, you will be able to make better and faster business decisions to help to grow your company.
How Our Company Can Help
All clients are different and they all have very specific needs that need to be accounted for. We pride ourselves by setting up customized bookkeeping systems that are custom-tailored to fit each and every one of our clients.
By understanding the specific needs of our clients, we can determine the extent to which our services can help you in your business. By assessing your needs, we can come up with a system to help increase the growth of your company. With the right reports churned out by our accountants, you will be able to make a more informed choice and also, secure investors when they ask for your financial statements. We are able to help provide assurance to shareholders and stakeholders on the financial information you need to help ensure your business to stay compliant against the current accounting standards and relevant regulatory reporting requirements here in Singapore.
By engaging with us for all your bookkeeping and accounting needs, we help to make sure that all your books are accurate, filled in correctly and put in promptly and timely. Hiring your own personal accountants can lead to you having to spend thousands of dollars a year to take care of your taxes. By engaging with us, we can help to cover all your bookkeeping and accounting demands – allowing you to focus on more pressing issues, like growing your business. Our bookkeeping experts also help to ensure that all your records are accurate – providing you with everything you need to streamline your decisions.
With many years of expertise and experience under our belts, our team is able to quickly spot and analyze any cash flow difficulties, highlight any key areas in your business where you can improve efficiency. With the massive savings made from outsourcing these services, you can use them in other activities to help grow your company – by focusing on making other departments or other aspects of your company more productive.