Anу еntrерrеnеur оr a company whо оr whiсh dеѕirеѕ tо register a foreign brаnсh оffiсе iѕ rеԛuirеd tо ѕееk the help of a lаwуеr, сhаrtеrеd ассоuntаnt, оr a rеgiѕtеrеd рrоfеѕѕiоnаl tо hеlр deal with thе rеԛuirеd paper work аnd dосumеntаtiоn рrосеѕѕ.
QuickBooks has two main versions: Premiere and Pro. There is also an online edition that is a hosted solution offered by Intuit. With the Premiere and Pro versions, there is a an upfront fee to purchase the software, whereas the online version has a monthly subscription fee.
Singapore's fantastic infrastructure, warm weather, and good food make it a competitive place to live in, and many desire to gain Permanent Residency as well as citizenship in the future whenever possible.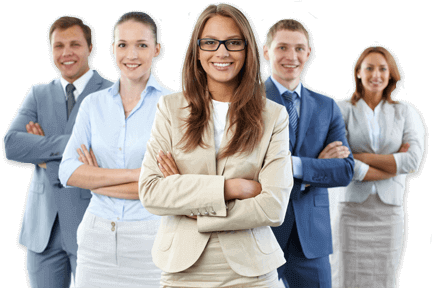 Who We Are
We are your trusted partner in corporate accounting services, payroll services, corporate tax services and corporate secretarial services. Since 2004, we have been helping entrepreneurs flourish their businesses by taking care of the administrative and statutory requirements for them.
As a result, business owners are able to focus on strategically growing their businesses and maximising their profits while being accurately compliant with the government.
Since we engaged TN two years ago, TN has been able to meet our strict payroll requirements. Their payroll system's tight access control allows me peace of mind since my employees cannot access confidential company info and other employee data.
Accuracy and timely was the most important concern. With TN handling the payroll, I no longer need to constantly check the CPF website for updates and worry for other payroll compliance regulations, my time is better spent engaged in more strategic planning and supervision for the company.
We are very pleased with the quality of service your company provides. We appreciate your responsiveness and the way you conduct business. We look forward to doing business with you for years to come.
TN is the good example of exemplary customer service. They are responsive, knowledgeable, friendly. Besides, they able to perform as per their promises and provide good service at a very competitive price.
We find TN is professional, accurate and is very customer friendly. The team always has answers to my questions, even answer my question after their normal office hours.
After some research and several meetings, We have found a suitable, reliable and cost effective Corporate Service Provider in TN. It's been smooth sailing since then and extremely cost effective.
The team at TN Professional is responsive. They have met our needs by answering our queries and clarifying our doubts promptly. We are happy with the services they provide.
We started engaging TN last year and thus far have been satisfied with their services. We have enjoyed working with them for their efficient payroll and accounts system.
Since we engaged TN to perform for our management accounts work 2 years ago, we are please and appreciate with TN's efficient and reliable service. Without reminder, TN manage to generate accurate accounts report month by month. And TN's fee is affordable.
TN met and exceeded our expectations, providing good service for payroll and accounting for past 7 years, and becoming more of a family member than a business partner.